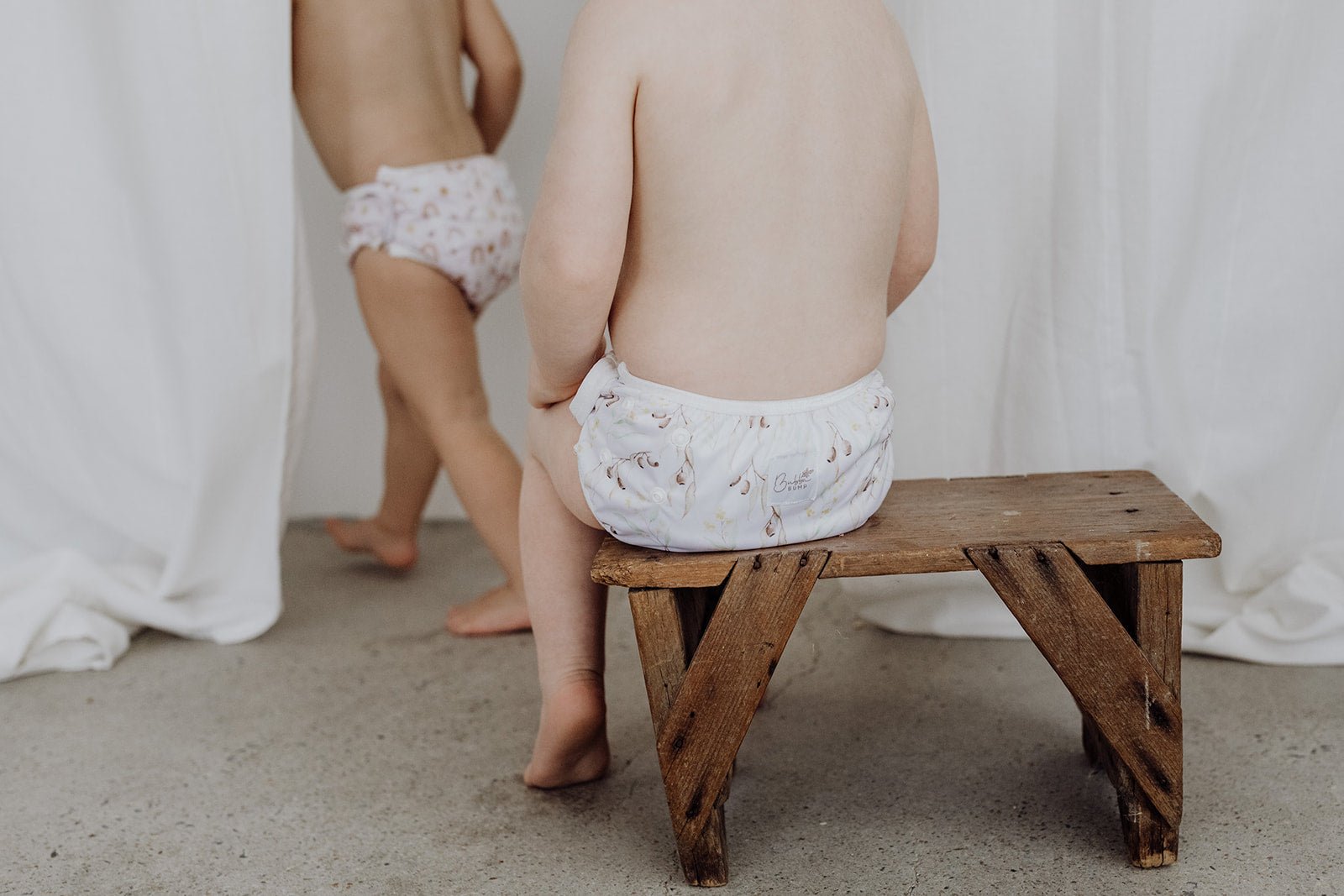 Swim Nappy + Wet Bag Bundle
$31.00
Regular price
$33.00
Introducing our Swim Nappy and Wet Bag Bundle – the ultimate solution for mums of babies who love water adventures! This carefully curated package includes our high-quality swim nappy and a convenient reusable wet bag, designed to make your swimming outings stress-free and eco-friendly.
Our Swim Nappies are specially crafted to provide a secure and comfortable fit for your little one. With its adjustable waist and leg openings, it ensures a leak-free swim experience. The soft, gentle fabric is gentle on your baby's delicate skin and offers excellent protection against accidents in the pool or at the beach.
To make your life easier, we've included our Reusable Wet Bag in this bundle. Made from premium PUL waterproof fabric, this bag features two spacious pockets – one for storing dry clothes and the other for securely containing wet or soiled items. It's an excellent choice for keeping your baby's swimwear, towels, and other essentials organized and separate, preventing any mess or odours from spreading.
Not only does this bundle provide practicality and convenience, but it also promotes sustainability. By using our reusable swim nappy and wet bag, you're actively reducing waste and making a positive impact on the environment.
Designed with mums of babies in mind, this Swim Nappy and Wet Bag Bundle offers everything you need for stress-free swimming outings. Say goodbye to disposable swim nappies and plastic bags – choose practicality, quality, and eco-friendliness for you and your little one. Make a splash with this fantastic bundle today!
---
Free shipping on orders over $24
Free EXPRESS shipping on orders over $99
Swim Nappy + Wet Bag Bundle
$31.00
Regular price
$33.00