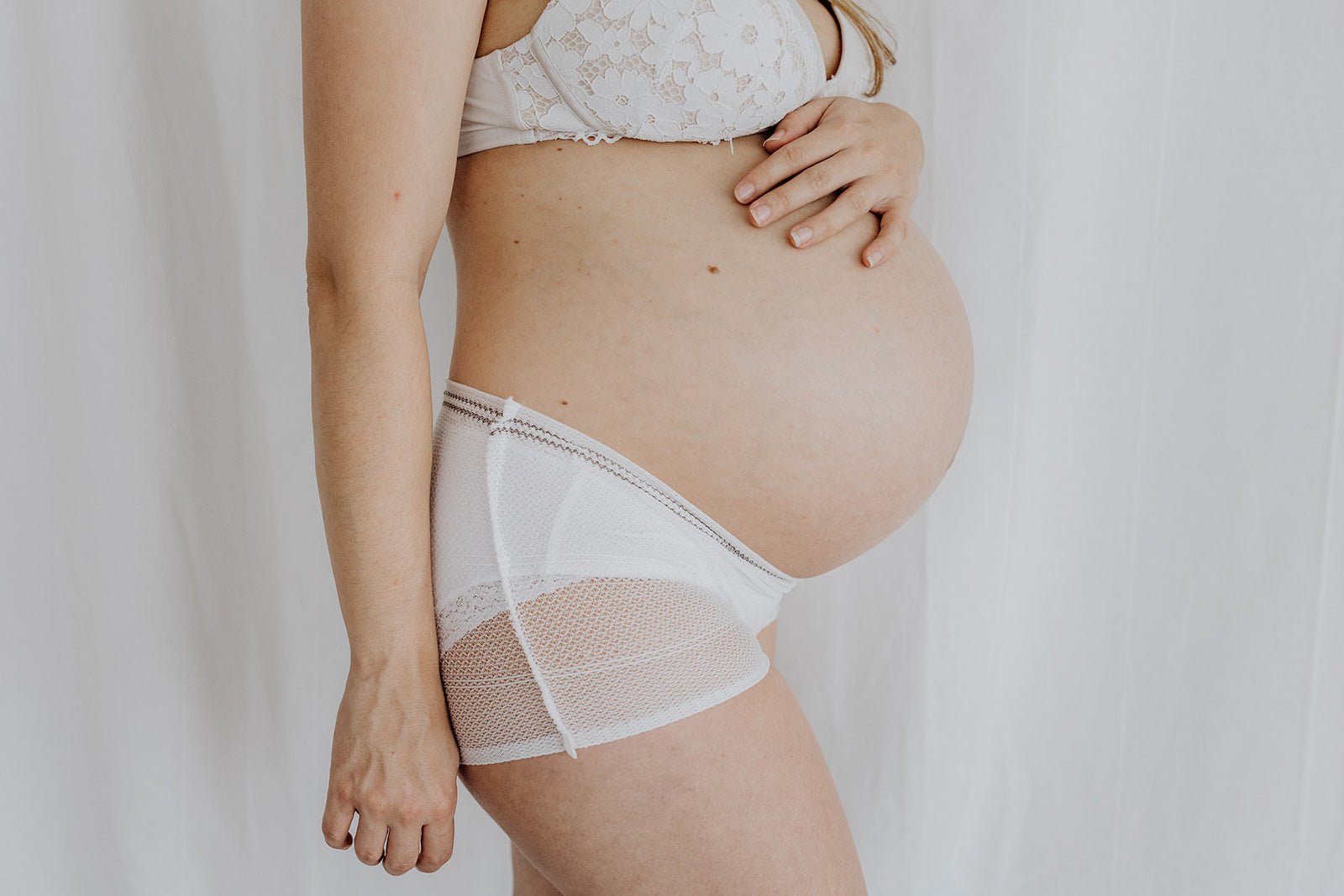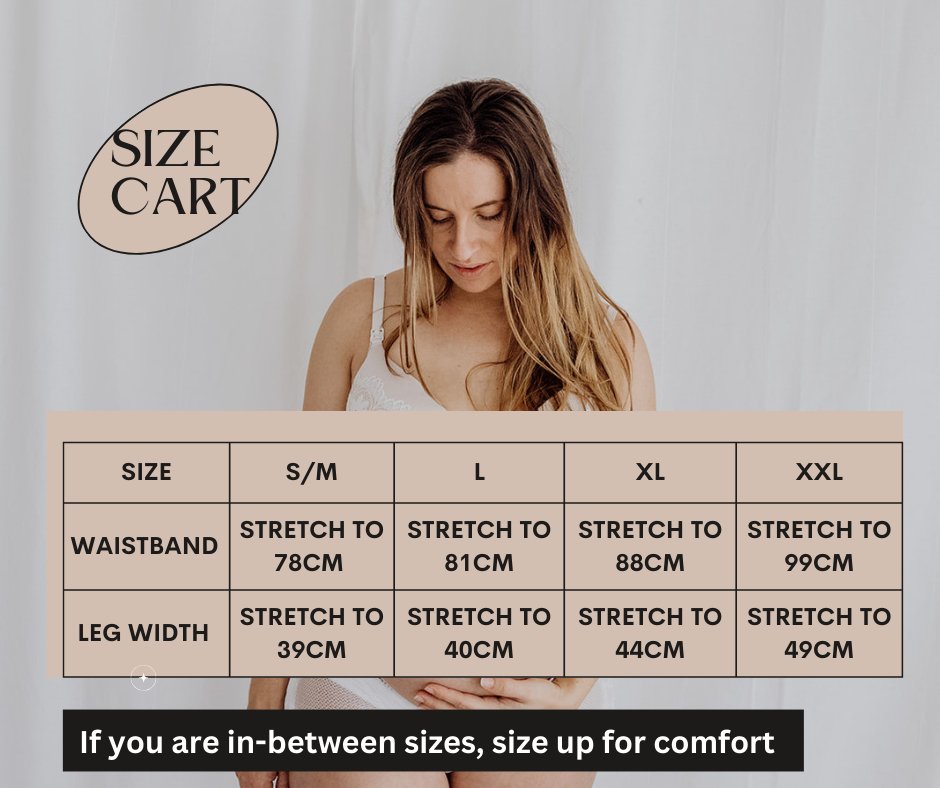 Postpartum Mesh Underwear
Want some undies you can just chuck out with your pad? Our postpartum mesh underwear is what you need .
Working perfectly alongside our instant perineum padsicles or after the initial really heavy bleeding post birth when you move from our disposable postpartum underwear to pads. 
Made from a super soft and ridiculously stretchy polyester and spandex, these are another great addition for the postpartum recovery tool box. Our postpartum mesh underwear is designed with your comfort and convenience in mind, providing optimal support and flexibility during the crucial healing period after childbirth. We have even made them higher cut to ensure comfort post caesarean birth as well. 
Who wants to have to wash underwear when you can just throw the whole lot out with your pad! Our disposable mesh underwear for postpartum use offers the convenience of easy disposal, saving precious time that you can spend with your newborn.
These mesh underwear are thoughtfully designed to be soft, seamless, and breathable, ensuring they securely hold pads and everything else in place without any discomfort or pulling. They are a gentle yet effective solution to keep you comfortable as you nurture yourself and recover postpartum.
AAA+ rating for comfort while you nurture yourself and heal postpartum. That makes our range of disposable mesh underwear an excellent choice for your postpartum needs. Trust in the gentle support and convenience they provide as you embark on this beautiful journey of healing and motherhood.
Explore our selection of postpartum underwear in Australia, meticulously crafted to prioritise your comfort and aid your postpartum healing journey. Find convenience and ease for your self care to give more time towards nurturing and bonding with your precious newborn.
Please note our beautiful model is wearing a pair of underwear underneath the mesh underwear for photography purposes.
Includes- 5x pairs
FAQS
Can I use these disposable mesh underwear alongside other postpartum products?
Yes, our postpartum mesh underwear is designed to work seamlessly with postpartum pads and other necessary products, especially our instant cooling perineum padsicles. Our postpartum mesh underwear securely holds these items in place, ensuring a hassle-free and comfortable experience as you focus on your healing and bonding with your newborn.
How do I choose the right size for my postpartum mesh underwear?
To find the perfect fit, we recommend considering your pre-pregnancy size when selecting your postpartum mesh underwear. Ranging from size 8-20, our disposable mesh underwear is designed with stretchable materials to accommodate your changing body during the postpartum period, providing both comfort and support.
---
Free shipping on orders over $24
Free EXPRESS shipping on orders over $99
Postpartum Mesh Underwear